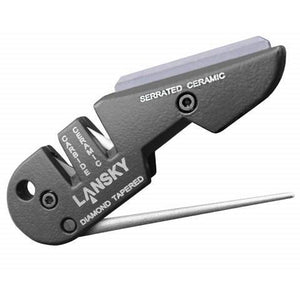 Product Info
Reviews
Size Chart
The Lansky Blademedic offers you four sharpeners in a very compact package. Convenient to take with, for knife repairs on the way.


The Blademedic is suitable for (almost) every type of knife, varying from a plain edge to a serrated knife.


It's like carrying a complete sharpening system in your pocket.